Tag Time!!! I was tagged by Cristina @mytinyobsessions.Thank you so much for tagging me!!!
---
LEMONADE: PICK A BOOK THAT STARTED OFF BITTER BUT THEN GOT BETTER
Consequences by Aleatha Romig
I was 95 percent done with this book and I was about to give this a one star. Claire was dumb and Anthony was a controlling, abusive, psychotic, ass. The pacing of the story was also slow and there was sooooooo many unnecessary scenes. I was prepared to give a long rant on how much I detested this book. I was prepared to bang a hammer on my e-reader out of frustration. But then the remainder 5 percent…Well damn Romig… everything I said above was horseshit now was it? All I will say that the ending saved this book for me…BIG TIME. I think because I found it funny, though it really shouldn't have. I still don't recommend the this book. It's not worth the wait for the hilarious ending.
GOLDEN SUN: PICK A BOOK THAT MADE YOU SMILE BEYOND COMPARE
Just Listen by Sarah Dessen
Sarah Dessen isn't necessary the "quirky writer" but her romances sure makes me smile. I love the way she develop her characters and relationships with one another. In "Just Listen" the relationship between Annabel and Owen was on point and I liked how it wasn't rushed. Every time they had a scene together, I can't help but smile at their dry banter/discussions.
Blood Promise by Richelle Mead
Majority of the book took placed in Russia. All I can say was that this book was a whirlwind plot wise.
TREE SHADE: PICK A BOOK WHERE A MYSTERIOUS OR SHADY CHARACTER IS INTRODUCED
The Grandmother in Flowers in the Attic
This lady is fifty shades of shade (and it gets worse and worse in the family tree). She throws a lot of shade at the children while hiding the families dark past from them. There is no sunlight shining on this woman.
BEACH SAND: PICK A BOOK THAT WAS GRAINY AND THE PLOT BARELY DEVELOPED
Catcher in the Rye by J.D. Salinger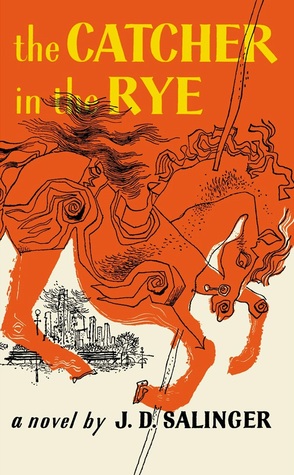 I read this and I still didn't get what the book was actually about. I don't think there is an intended plot. It was still interesting.
GREEN GRASS: PICK A CHARACTER(S) THAT WAS FULL OF LIFE, MAKING YOU SMILE
Simon Lewis in City of Heavenly Fire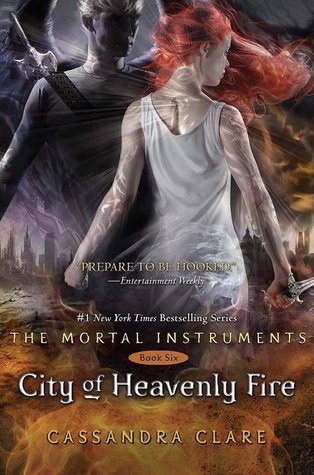 I loved Simon throughout the entire series but he was just AMAZING in this one. The tight pants to Sizzy moments to the conversation he had with Alec…he just always brightens up my day. He takes dumb, frightening situations and make it to Comedy Central.
WATERMELON: PICK A BOOK THAT HAD SOME JUICY SECRETS
Deadly Little Secret by Laurie Faria Stolarz
Everyone in this series has secrets. The title of the first book is Deadly Little Secret for crying out loud!
SUN HAT: PICK A BOOK WITH A VAST, BIG UNIVERSE/SETTING
Mistborn by Brandon Sanderson
This is a pretty big world. There is so many lands, secrets, groups of people and has a great, yet somewhat complicated magic system. A great read (Though I have yet to finish it oops)
BBQ: PICK A BOOK IN WHICH A CHARACTER WAS PORTRAYED AS A HUNK
Adrian Ivashkov in the Vampire Academy Series/Bloodline Series (Introduced in Frostbite)
This one was actually difficult. I was about to choose Christian from the same series (Because he will always be my ultimate favorite) but I don't know if I would describe him as a "hunk." So I chose Adrian. I mean just look at him in the graphic novels.
SUMMER FUN: PASS THE TAG ON (Sorry if you already did this tag!)
CW @cwreads
Bianca @The Ultimate Fangirl
And YOU!