The title should be explanatory. This was hard to list since I have soooo many favorite shows, but I eventually narrow it down to ten! THESE ARE IN NO ORDER!
---
1. Buffy the Vampire Slayer
I was in the late crowd when watching this show. I binged watch the show on Netflix and I absolutely  adored every second of it. Buffy is such a strong but flawed main character, and Willow is probably my favorite TV character of all time!
2. Revenge
I can't but love 2 main characters who just want to kill one another. This show is so twisted and vengeful UGH I sometimes can't handle it. The ROMANCE TOO LIKE IT CONFUSES YOU SO MUCH!
3.  Full House
I have literally watched every single episode. I own all 8 seasons and binge watch them all the time. You bet your ass I'm ready for Fuller House!
4. How I Met Your Mother
Now, IF I had to pick my all time favorite show, it would have to be How I Met Your Mother. I remember starting watching the show when season two begin to air, and I was hooked! Gosh, when the whole TV show ended,it was like an end of a big part of my life.
5. The Office
This is another one of those shows that I followed the entire series. This is no doubt one of the funniest shows on television. I LOVE MICHAEL JIM DWIGHT AND KELLY THEY ARE MY ULTIMATE FAVES
6. Parks and Recreation
Another gem I love. The great thing about this show is that ALL the characters are memorable and unique. Also Leslie and Ben are my ultimate OTP
7. Criminal Minds
My favorite crime show on television! I just re-watched all the episodes on Netflix and YAAAAS. I love all the agents like there's no bland character in my opinion.
8. Total Drama Series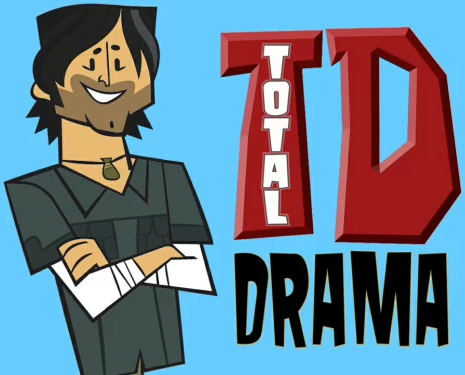 Okay, so like this show was my everything…still is actually. I think I got way to emotionally attached to these cartoon characters.
9. Shark Tank
This is one of those shows where I stop everything I'm doing when it comes on TV. I don't know why but this show man THIS SHOW. IT'S SO ADDICTING
10. Family Guy
Yes, love all the raunchy humor this show has to offer. I've watched every single episode and will continue to watch more!
Well there you go! Some honorable mentions includes: Once Upon a Time, The Walking Dead, Reign, Impractical Jokers, and The Cleveland Show!