Note: The Liebster Award is an award for bloggers that you pass on. It helps for discovering new blogs and celebrating our awesome blogging community.
YAY I GOT NOMINATED AGAIN!!!
Thank you Sophie @bookwishblog. EVERYONE SHOULD CHECK OUT HER BLOG IT'S THE BOMB.COM
Rules
Thank the blogger(s) who nominated you
Answer the 11 questions the blogger gives you
Nominate 11 bloggers that you think are deserving of the award
Let the bloggers know you nominated them
Give them 11 questions of your own
My Questions
1. What's your favorite part about blogging?
I don't want to sound cliche but I'm going to say talking to everyone! It's nice to chat with people who love books; I love hearing the different opinions and since I've started blogging I've talked to sooo many people.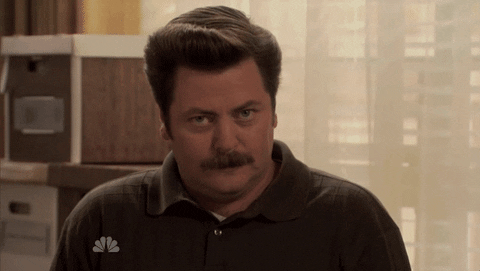 2. What's your favorite book?
I was asked this last time but I'm going to change by answer. JANE EYRE. This book man…It really did take a toll on me. It helped me be more critical of gender roles/issues and shaped me to be a whole different person. Peter Pan will always have a special place in my heart though!
3. What's your 2016 reading goal? (if you have one)
Read 100 books but I won't really care if I don't reach that goal. I've faced a lot of failure in my life so I've grown used to it (wow that sounded pretty depressing). But pray that I read a lot of AMAZING books this year.
4. What books are you excited for in 2016?
Away we go by Emil Ostroski, Lady Midnight by Cassandra Clare, A Criminal Magic by Lee Kelly.
5. Favorite place to buy books?
My local Thrift Stores!
6. Ebook, audiobook, hardcover or paperback?
I love paperbacks! I don't know why but I love the way they feel!
7. What's your favorite TV show?
How I Met Your Mother!
8. Who's your favorite author?
Definitely Gillian Flynn. She does an amazing job writing thrillers and complex characters. Her books are gritty, sometimes giving me chills all over my body.
9. What's your favorite place to read?
The bath!
10. Besides reading, what other hobbies do you have?
I love bracelet making, journal writing, coloring, and drawing (though I'm horrible at it)
11. Have you met any authors? If so, who? If not, who would you want to meet?
I've met some indie authors. One of them I can recall right now is Brooklyn Skye!
Nominees
I feel like everybody has been nominated so this list will most likely include those people again…but there's is no such thing as too much love, right?
Also, If you don't want to participate in this award again, or just don't want to do it in general that's totally fine!
Justine @Bookwormanic
Brandi @xobrandilarissa
Kimsiang @kimsiangthereader
Beth @bibliobeth
Questions
1. Which fictional world would you throw your worst enemy into?
2. What's your opinion on people getting paid to blog?
3. What author/genre do you try to avoid?
4. What movie are you looking forward to watching this year?
5. What is your LEAST favorite classic and why?
6. Do you/did you read required reading in school?
7. Do you care if you have a lot of books in your TBR?
8. Were you always a reader or did you develop the love for reading in recent years?
9. Do you think that authors should get paid more, paid less, or do you think they get paid enough?
10. What is the most amount of books you bought in one day/one order?
11. What is your LEAST favorite book series?
Thank You:)