Excuse the long title :).
Well, since it's the new year, I thought I would do a bookshelf cleanse. I noticed that there are some books on my bookshelf that I have no interested in anymore and I thought I would share with you guys the series that I no longer have a desire to finish (at least in the near future). LET'S BEGIN!
Throne of Glass Series by Sarah J. Maas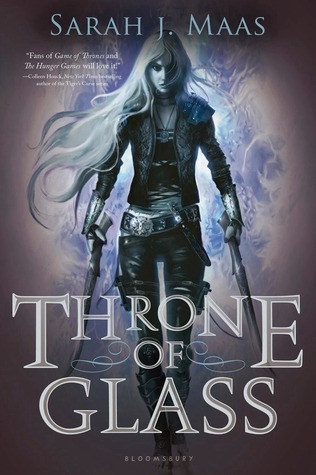 I actually liked the first two books in this series. However, I put off reading Heir of Fire so long, that I no longer cared about the world or the characters. Although I've been isolated from the book community for a while, I heard there's some "controversy" around these books about diversity and also how her characters have become inconsistent. Although I can't speak on those issues due to me not reading past Crown of Midnight, I would be lying to say that those problems helped me not wanting to continue the series.
The Dresden Files by Jim Butcher
I really wanted to get in this series. I was committed to doing so. I bought half the series from old book stores and read the first book. It was okay, but nothing worthwhile. One day I would like to tackle this series but I don't think it will be anytime soon.
The Vincent Boy Duology by Abbi Glines (maybe trilogy) b
I read the first book and nope bye denied.
The Dollanganger Series by V.C. Andrews
I have a love/hate relationship with this series. I hated the incest, I hated a lot of the characters and I hated the crap the siblings in the book had to go through. The writing was weird since the world "Golly" was thrown around a lot and you can easily tell how old school this was. However, I still seemed to like this gross book series. However, the reason why I have no desire to finish it is because I already watched the entire Lifetime series. Also, I was almost done with the second book and I put it down for about 2 years and I have no desire to pick it back up whoops.
If you made it to the end, thank you so much!
What books/series are you abandoning?