Hey all,
In honor of Pride Month, I decided that I'm going to exclusively  (well mostly because I want to finish some other books I've been reading for two months now) read  books that fall into LGBTQIA+ spectrum and/or books by LGBTQIA+ authors! I did this for Black History Month (which was a total fail since I read like 3 books that month) but I am determined to read a lot more this month. I will also try and make as many posts as possible since this this month, like Black History Month, is important to me. I hope to read a wide range of books this month!
Note: I did finish We Are Okay by Nina LaCour in the on June 2nd!
Second note: I know my list may seem bias lmao but this isn't a solid list. These are just books that I'm thinking about reading aka the only books I have accessed to right now. 🙂
Here are the books I'm thinking of reading  but not completely committed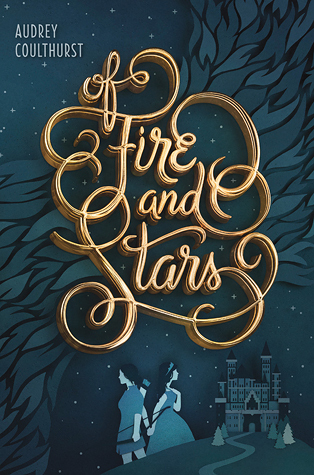 Betrothed since childhood to the prince of Mynaria, Princess Dennaleia has always known what her future holds. Her marriage will seal the alliance between Mynaria and her homeland, protecting her people from other hostile lands. But Denna has a secret. She possesses an Affinity for fire—a dangerous gift for the future queen of a kingdom where magic is forbidden.
Now, Denna must learn the ways of her new home while trying to hide her growing magic. To make matters worse, she must learn to ride Mynaria's formidable warhorses—and her teacher is the person who intimidates her most, the prickly and unconventional Princess Amaranthine—called Mare—the sister of her betrothed.
When a shocking assassination leaves the kingdom reeling, Mare and Denna reluctantly join forces to search for the culprit. As the two become closer, Mare is surprised by Denna's intelligence and bravery, while Denna is drawn to Mare's independent streak. And soon their friendship is threatening to blossom into something more.
But with dangerous conflict brewing that makes the alliance more important than ever, acting on their feelings could be deadly. Forced to choose between their duty and their hearts, Mare and Denna must find a way to save their kingdoms—and each other.
Seventeen-year-old Sahar has been in love with her best friend, Nasrin, since they were six. They've shared stolen kisses and romantic promises. But Iran is a dangerous place for two girls in love—Sahar and Nasrin could be beaten, imprisoned, even executed if their relationship came to light.
So they carry on in secret—until Nasrin's parents announce that they've arranged for her marriage. Nasrin tries to persuade Sahar that they can go on as they have been, only now with new comforts provided by the decent, well-to-do doctor Nasrin will marry. But Sahar dreams of loving Nasrin exclusively—and openly.
Then Sahar discovers what seems like the perfect solution. In Iran, homosexuality may be a crime, but to be a man trapped in a woman's body is seen as nature's mistake, and sex reassignment is legal and accessible. As a man, Sahar could be the one to marry Nasrin. Sahar will never be able to love the one she wants, in the body she wants to be loved in, without risking her life. Is saving her love worth sacrificing her true self?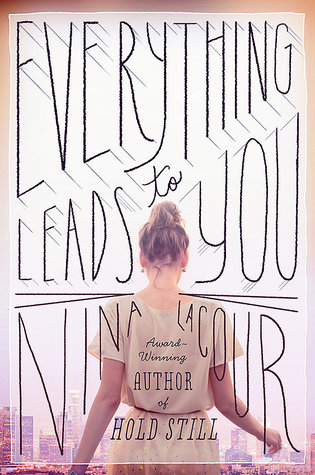 A wunderkind young set designer, Emi has already started to find her way in the competitive Hollywood film world.
 
Emi is a film buff and a true romantic, but her real-life relationships are a mess. She has desperately gone back to the same girl too many times to mention. But then a mysterious letter from a silver screen legend leads Emi to Ava. Ava is unlike anyone Emi has ever met. She has a tumultuous, not-so-glamorous past, and lives an unconventional life. She's enigmatic…. She's beautiful. And she is about to expand Emi's understanding of family, acceptance, and true romance.
It's going to take a miracle for Joanna Gordon to get through senior year.
Despite being the daughter of a well-known radio evangelist, Jo has never hidden the fact that she's gay, and her dad has always supported her. But that was back in Atlanta. Now her dad the reverend has married wife number three, and they've all moved to small-town Rome, Georgia. When Jo's dad asks her to lie low for the rest of the year in the hopes that it will help him and his new wife settle in, Jo reluctantly agrees.
Although when God closes a closet door, he opens a window. Everything becomes so easy for Jo once she rebrands herself as a straight girl. No one gives her odd looks. Her new stepfamily likes her. She even gets in with the popular crowd.
And that's how she meets Mary Carlson, the ultimate temptation. Even though Jo knows this girl is completely off-limits, she just can't get her out of her mind. But Jo couldn't possibly think of breaking her promise to her dad. Even if Jo's starting to fall for Mary Carlson. Even if there's a chance Mary Carlson might be interested in her, too. Right?
All Pen wants is to be the kind of girl she's always been. So why does everyone have a problem with it? They think the way she looks and acts means she's trying to be a boy—that she should quit trying to be something she's not. If she dresses like a girl, and does what her folks want, it will show respect. If she takes orders and does what her friend Colby wants, it will show her loyalty. But respect and loyalty, Pen discovers, are empty words. Old-world parents, disintegrating friendships, and strong feelings for other girls drive Pen to see the truth–that in order to be who she truly wants to be, she'll have to man up.
What are you reading this month?