Hearts Unbroken by Cynthia Leitch Smith

Page Count: 304
Genre: Contemporary
Publisher: Candlewick Press
Expected Publication: October 9th 2018

Goodreads Summary:When Louise Wolfe's first real boyfriend mocks and disrespects Native people in front of her, she breaks things off and dumps him over e-mail. It's her senior year, anyway, and she'd rather spend her time with her family and friends and working on the school newspaper. The editors pair her up with Joey Kairouz, the ambitious new photojournalist, and in no time the paper's staff find themselves with a major story to cover: the school musical director's inclusive approach to casting The Wizard of Oz has been provoking backlash in their mostly white, middle-class Kansas town. From the newly formed Parents Against Revisionist Theater to anonymous threats, long-held prejudices are being laid bare and hostilities are spreading against teachers, parents, and students — especially the cast members at the center of the controversy, including Lou's little brother, who's playing the Tin Man. As tensions mount at school, so does a romance between Lou and Joey — but as she's learned, "dating while Native" can be difficult. In trying to protect her own heart, will Lou break Joey's?
This was so disappointing! There was no flow, no likable characters, the romance was terrible, and the character development was meh. The only redeeming quality about this was some of the meaningful conversations. The writing was not my taste, so this took me a while to get through. This had so much potential but just didn't work for me.
I was excited because we hardly get to see Native American main characters, especially ones written by Native American authors. Although I did not enjoy reading the book, I do recognize it's importance. I know a lot of people loved this book so perhaps this was just personal taste.
The Plot
I actually enjoyed the overall plot of this book. Louise school production is The Wizard of Oz, but the school is taking significant measures in adding more marginalized people, including people of color. However, parents of the white teenage actors think it's unfair because they think the musical director is giving people of color more attention than those who don't fall into that category.  In other words, these parents believe its "reverse racism." The school newspaper is covering the story, but the parents feel the newspaper is further promoting the musical's unfair policies.
"It's not like anybody ever said, 'Hey, you're black, so forget it.' But when people start talking about their 'vision' and whether or not you 'fit the part,' it's not hard to figure out what they really mean"
That's basically it, and it saddens me that I did not like the book so much. Controversies are surrounding affirmative actions and whether or not "reverse racism" is real and the book dives into the topics almost well. It all honestly felt more surface level and not well-developed. This is a race 101 book, and as someone who has read so much of the topic, it all felt dull.
I honestly have no clue what's up with the timeline of this book. The events either moved way too fast or way too slow? One minute we are at Louise's school and the next we are at the Gym. Transitions might have been used and might have caused the story to flow much better.
Themes
The theme that I did appreciate was the conversation between on "color-blind casting" and "color-conscious casting."
"A colorblind approach can lead to white-washing–white actors in blackface, yellowface, redface…"
"Color Conscious means casting actors of color or, in Hughie's case, Native actors, in roles where race, ethnicity, skin hue of the character doesn't matter to the story. It opens up opportunities, pushes back against the white default"
I'M LOOKING AT YOU FROZEN
The Writing
The writing was one of the factors that really hindered me from enjoying the story. There are multiple instances where the author unnecessary describes an action or an event that drove me off the wall. I don't know why, but it annoying and seems like the author was trying to meet a word count
For example
"Carrying his joyfully clapping daughter Flynn excused himself to pick out a song on he flashing jukebox. His wife Natalie, was off co-hosting a baby shower in Topeka."
His wife Natalie, was off co-hosting a baby shower in Topeka.
Why was the last sentence added? Flynn's wife was never even mentioned in the text.
"'Could you please change the channel!' 'yes ma'am.' Like the rest of the wait staff, Phoebe (according to her name tag) sported a checked pink-and-white shirt with black slacks. She skipped to the service station, switched from the news channel to a fashion channel, and skipped back."
?????????????
This entire paragraph was just random. I imagine Phoebe (according to her name tag) skipping like this.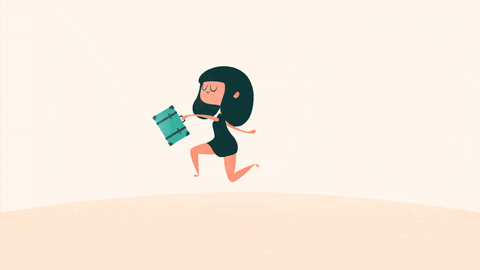 The Characters
Louise was extremely 2-dimensional. There wasn't anything that set her apart from the other YA characters I've already read about. I admire that she's proud of her Native American Heritage and how she stands up for her brother, but overall it seemed like I was reading this in 3rd person instead of in first. Coming from fellow women of color, I didn't feel her strong emotions towards the bigoted people of her town. I was told about her feelings and not shown.
Joey was also another 2-dimensional character that I flat out just did not give a crap about. He was used more as a plot device that helped drove Louise character development. Joey could have been erased from the story because Louise could have quickly developed the same way, with or without him.
I would like to talk about Cam because he was the absolute worst. He literally insulted Louise's heritage, slut-shamed her and continuously spread lies about her. SPOILER ALERT: AT THE END HE'S AN ALRIGHT GUY BECAUSE of UNITY?!?!?!?! Get out of here.
The Romance
The romance was fast and has a strong case of insta-love. On page 50, Louise can't stand Joey, but then at the 60ish page mark, she's like "I like him," and then they become a couple 20 pages later?
Then there's the miscommunication trope that I"m starting to get vastly annoyed at. Joey got mad at Louise for some dumb comment she made. We literally spent around 70 pages of Louise trying to talk to Joey about the miscommunication, but he wouldn't listen to her FOR A GODDAMN SECOND. This was beyond annoying. 
 Again, this just was a disappointing read. I honestly thought I was going to absolutely adore this book, but it eventually fell short for me. I understand the messages it was trying to send, and although it did that somewhat effectively, the character and relationship development were sacrificed in the process.