This movie showing up on my go-to film (I swear isn't illegal) website surprised me. I thought after little to no movie news and after the release of some of the behind the scenes picks back in 2014, the movie was scraped. I wasn't the biggest fan of the book so I wasn't really too disappointed.
However, they actually finished the film with absolutely no marketing and I was like "oh wow this actually became a thing!"
I'm not going to lie, my expectations were not at all that high. I was expecting a mixture of the first twilight movie and the Beautiful Creatures movie. Yes folks, that's what I got!
I would also like to note that I feel a tad bit bias since I didn't like the book and so it would be obvious that I wouldn't like the movie. But eh, who cares. My blog, my rules.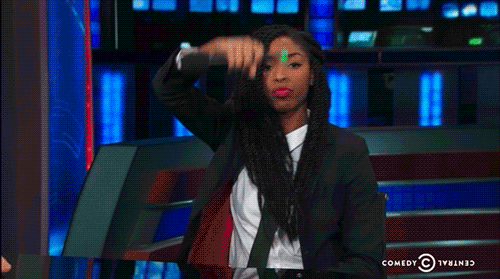 So let's start with the characters. When I looked at the description of the movie, it literally said Luce (Addison Timlin)was "strong-willed" which I thought was hilarious. I guess she's strong-willed when it comes to the endless stupid decisions (don't worry I won't spoil all of her dumbass actions). She also was just as boring as I remembered.
I was also disappointed about the introduction of Daniel (Jeremy Irvine). I don't like to compare book and movie adaptations but in the book, the first time he sees his lifetime lover Luce, he gives her the finger. I was sad that the movie left this part out because that was the only redeeming quality of the whole story (I hated Luce at first so I was hoping he would keep hating her but I know that wouldn't happen because paranormal romance). Overall, Daniel was as bland as white non-salted crackers and I wonder if he left his personality in hell where he apparently came from.
Penn (Luce's best friend?!?!?!) served no purpose and the other characters who I already forgot their name might as well not been in the film. I felt like I was supposed to care about the other characters other than Luce, Cam and Daniel but since they didn't care much about the others, neither did I.
Diversity SUCKS in this film. We got our token black friend right here who had like 3 witty remarks ———-> Black tropes I'm tired of seeing.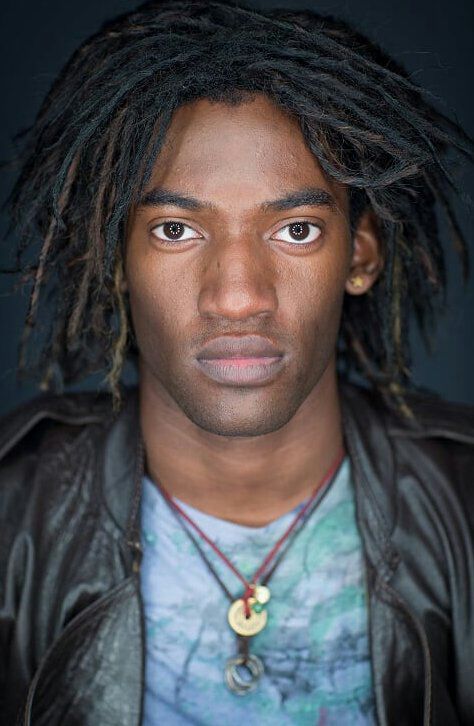 Out of all the characters, Cam(Harrison Gilbertson) as the only one that had something to offer when it came to personality wise, but even he couldn't save this movie. He looked like the typical bad boy with the letter jacket. He also had the  "I have a secret past but I'm not going to tell you because you will die" trope within him. I remember liking/tolerating him in the books because Daniel was so irrelevant it was hard not to go for him. However, in the movie, he was so cheesy when it came to his lines. I felt bad for the actor because it wasn't his fault and rather it was bad writing.
I never continued on in the books but one of the most frustrating thing was why Cam and Daniel were so obsessed with Luce. I know they loved her for thousands of years or whatever but there's absolute no explanation why or how they developed their feelings. The relationships did not feel natural at all and came out instalovey.
I probably should talked about the plot but there really wasn't a lot of it. I guess the jist of it is that Luce moves to this random ass boarding school (THAT JUST MAGICALLY HAS ALL THE FALLEN ANGELS AND HER LIFELONG LOVER) after some incident involving burning house that killed her boyfriend or something like that. We got some heaven vs hell themes here but I'm currently taking a Bible Lit class and apparently fallen angels are not Christian themes. Wow who would have thought!?
Man, I must of forgot the entire book because I don't remember if the ending was the same as the books. I wasn't expecting the effects and that's the only thing other than this being released that surprised me in this film. Can't tell if the effects were atrocious or cool. Atrociously cool? I'm going to go with that because it's somewhat positive (but not really)
Let's talk about mental illness representation in this movie. Apparently, if you have a mental illness, you're a delinquent. This amplifies the stigma that people should be ashamed of having a mental illness. It made me uncomfortable that the school places people with a mental health disorder and troubled teens in the same spectrum. I'm sorry but  disobeying parents/rules is not equivalent to schizophrenia or self-harm. UGH on how these characters speak out mental health as if it's a sin.
The "big reveal" at the end was uneventful and provides no explanation on why things are happening.  It was confusing, just like it was confusing on why this got released. The film  was just boring and I honestly don't know who I would recommend it too. Apparently, the people who loved the book loved the movie so perhaps if you fall in that spectrum, I encourage you to watch Fallen . 
But if not, watch something else.