Okay, so I don't actually hate audiobooks… I actually love audiobooks! I love that I can read a book while I'm doing laundry, scootering to work, walking to school or simply lying on my bed just listening to the story. I love how fast I can "read" a book because I use 2x speed. I love the voice actors/actresses and the extra features that audiobooks provide. If I'm honest, most of my reading is audiobooks! I use Scribd and Libby which I highly recommend (Audible is TRAAAASSSHHHHH).
But, ah, nothing is perfect. When I finish an audiobook, I am pleased, but dread hovers over me because now I have to review it! Maybe it's just me, but I hate reviewing audiobooks. There are also some minor things that also irk me as well. So, here are the top 5 reasons why I audiobooks are sometimes not my best friend!
Reason 1: Quoting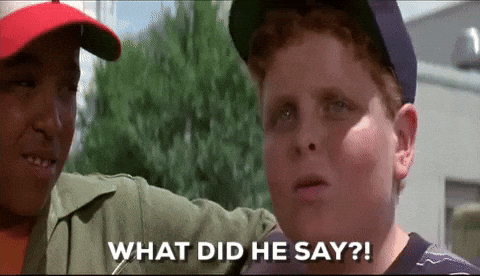 It's so hard to quote a book when you are listening to it! In my reviews, I love to add evidence and/or meaningful quotes to my reviews, but it's almost impossible with audiobooks. I know I can just rewind, but that's so much extra work. I wish there is a feature when you listen to a quote you want to keep, you can "highlight" it somehow. Goodreads provides the most famous quotes in the book, but it's still annoying.
Reason 2: The Voices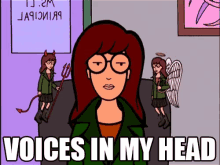 Okay, even though I said I love audiobook voices but if you have a horrible narrator, it's basically over for you. The narrator can quickly change the tone of the book, so if he/she/they have an immature, whiny, monotone attitude, it can affect the overall experience of the book! Also, I sometimes laugh when one gender tries to imitate another gender because it sounds like they are trying waaaay to hard.
Reason 3: Page Numbers 
If you are subscribed to Scribd, you know the difficulty of trying to convert where you are into the story with page numbers. I usually divide the book's page count (provided by Goodreads) to the number of chapters and will use that to determine what page I'm on. I know with Libby, it's easier because you have a percentage, so you just multiply the decimal point of that percentage to the number of the book's pages. My GOD WHY DO I NEED TO DO ALL THIS MATH?!?! I'M A READER NOT A MATHEMATICIAN
Reason 4: Abandoning Your Music for Audiobooks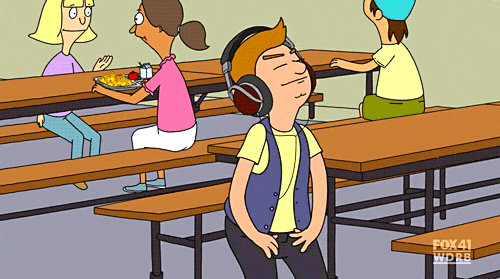 Okay, this one is just petty, but sometimes I stop listening to music for WEEKS because of audiobooks. I listen to J.Cole's album, KOD, TWO WEEKS AFTER it was released because I wanted to focus on finishing some audiobooks. I love you audiobooks, but I miss my music listening too. Balancing both passions is difficult.
Reason 5: Technical Difficulties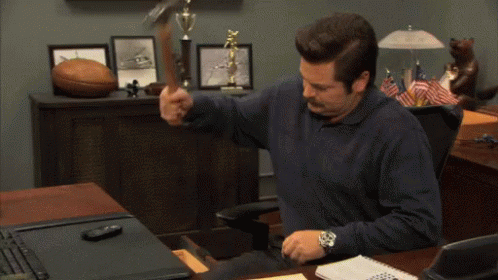 Sometimes, especially Libby, won't save my place and so when I try to resume an audiobook, I lost my place completely! It's a pain in the butt trying to scroll through the time stamp, trying to figure out where you are in the story.  I've also dealt with chapter skipping and buffering that made me just want to throw my phone.
Do you have a love/hate relationship with audiobooks? 
Now to spread a little bit of positivity, here are the audiobooks I recommend:
♥Yes Please by Amy Poehler
♥Tyler Johnson Was Here by Jay Coles
♥Not That Bad edited by Roxane Gay
♥Simon Vs. the Homo Sapiens Agenda by Becky Albertalli
♥Never Let You Go by Chevy Stevens
---
Let's Talk about Books!